Skip to Content
Emergency Dental Services in Antioch, IL
Dental emergencies are neither predictable nor pleasant. You could have a sudden accident that chips or knocks out a tooth, or a sudden severe toothache might ruin your day. At Antioch Advanced Dentistry, our dental professionals will help you relieve the pain and resolve any damage with our same-day treatment options. You should never ignore an injury to your teeth or gums. When you don't resolve dental issues quickly, they will get worse quickly and cause additional damage and suffering. At the first sign of pain or injury, seek immediate emergency dental care. You don't need to suffer for longer than necessary. Call our office for emergency treatment, and we'll get you in as soon as possible.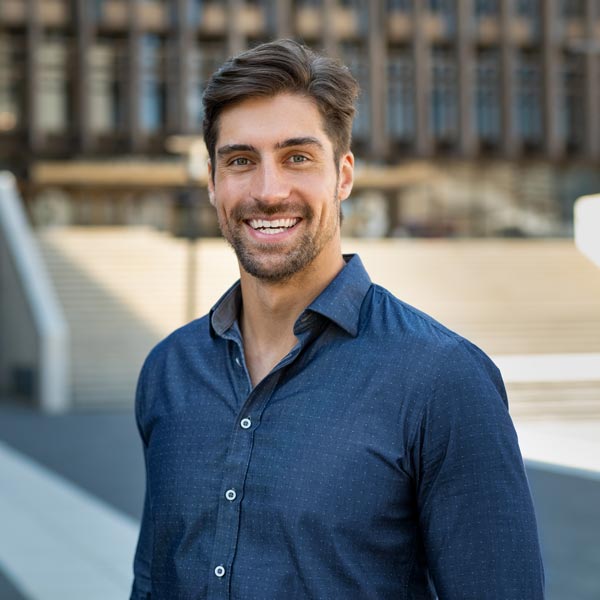 Same-Day Pain Relief at Antioch Advanced Dentistry
There's a multitude of reasons why you should seek emergency dental treatment. Sudden or chronic tooth pain, trauma from an accident, and a lost filling are all viable conditions that require our same-day dental care. We provide many helpful services for emergency treatment with sedation options, including the following:
What If I Have an Emergency?
Please call our office as soon as you determine that you have a dental emergency. We will be glad to work you in to our schedule if you have a dental emergency during regular business hours. If you are a Patient of Record and have an emergency after hours, over the weekend or during holidays, please call our office for the doctor's emergency contact number.
Tooth Ache
Begin by cleaning around the sore tooth meticulously. Using warm salt water, rinse the mouth to displace any food trapped between teeth. Under no circumstances should you use aspirin on the aching tooth or on the gum. In the event of facial swelling, apply a cold compress to the area. For temporary pain relief, acetaminophen is recommended. Contact us if the pain persists more than a day.
Possible Broken Jaw
In the event of jaw injury, tie the mouth closed with a towel, tie or handkerchief. Go immediately to an emergency room.
Bleeding After a Baby Tooth Falls Out
Fold a piece of gauze and place it (tightly) over the bleeding area. Bite down on the gauze for 15 minutes. If bleeding continues, see a dentist.
Cold or Canker Sores
Over-the-counter medications will usually provide temporary relief. If sores persist, visit your dentist.
Knocked Out Permanent Tooth
Recover the tooth, making sure to hold it by the crown (top) and not the root. Rinse, but do not clean or handle the tooth more than necessary. Reinsert the tooth in the socket, and hold it in place using a clean piece of gauze or cloth. If the tooth cannot be reinserted, carry it in a cup containing milk or water. Because time is essential, see a dentist immediately.
Broken Tooth
Rinse the area with warm water. Put a cold compress over the facial area of the injury. Recover any broken tooth fragments. Seek immediate dental attention.
Cut or Bitten Tongue, Lip or Cheek
Ice can be applied to any bruised areas. For bleeding, apply firm but gentle pressure with sterile gauze or a clean cloth. If the bleeding doesn't stop with pressure or continues after 15 minutes, go to an emergency room.
Root Canal Therapy
A crack, decay, or other damage to your tooth can lead to an infection of the soft tissue inside. Let our team remove the damaged or dead tissue and seal your tooth to prevent any further infections from happening. Treating your tooth with root canal therapy as soon as possible is crucial to your welfare. An infection can lead to losing the tooth or developing an abscess.
Learn More
Extractions
When you have one or more teeth that are past the point of repair, we may decide that extracting them is necessary. Removing a tooth is typically beneficial to the welfare of your overall oral health and comfort, and we won't perform it unless it's the surest way to relieve your condition. Our caring team will ensure you stay comfortable during the procedure, and we'll help you choose a solution for your tooth loss.
Learn More
Call Our Office for Quick Relief
Dental emergencies can happen at any time, so you need a dependable oral care provider to help you in your time of need. At Antioch Advanced Dentistry, we're ready to provide prompt treatment for toothaches and dental trauma like chipped, broken, or dislodged teeth. Whenever a sudden, painful incident affects your oral health, give us a call and schedule an appointment. Please contact our office in Antioch.